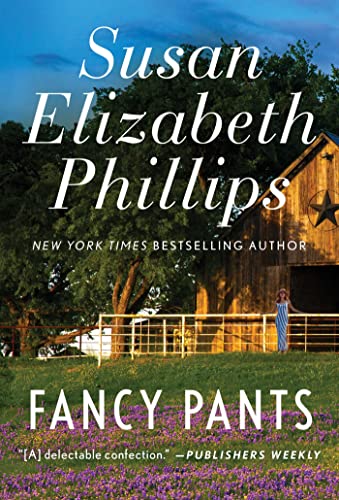 Wynette, Texas #1
January 25, 2022
Pocket Books
Available in: Paperback, Audio, e-Book (reprint)
Fancy Pants
The "refreshingly original, witty, and touching" (LaVyrle Spencer, author of Morning Glory) first book in the New York Times bestselling Wynette, Texas, series follows two opposites from different worlds as they embark on a tangled love affair.
She's the most beautiful British bauble in Europe's jet-set playgrounds. So why is she limping down a backwoods road in an ugly pink Southern belle gown, broke and furious?
He's tall, lean, and all-American gorgeous. He likes his brews cold and women to keep him warm. But he's got eyes. Why in the hell is he stopping his car for this woebegone mystery woman?
What follows this chance encounter is the adventure of a lifetime filled with plenty of sass, humor, and of course, passion. "No one does romantic comedy better than Susan Elizabeth Phillips" (Star Tribune, Minneapolis).
Originally published 10-01-89 in mass market paperback; 06-03-91 in mass market paperback; 03-01-05 trade paperback; and 01-31-10 in mass market paperback and eBook.
"Refreshingly original, witty and touching." — LaVyrle Spencer
"What the world needs is more books by Susan Elizabeth Phillips." — Elizabeth Lowell
"This delectable confection offers unadulterated entertainment. Sleek romantic comedy." — Publishers Weekly