International Editions
Welcome International Readers!
I still find it hard to believe that my books are published around the world. I feel so connected to all of you. I love getting your e-mails and appreciate all the warm sentiments you send me. (No need to apologize for your "bad English." Your English is a lot better than my mastery of your language!) I would also like to invite you to join us on Facebook and Twitter.
We have many international readers there, and we love adding to our friendships around the world.
I receive many requests for information about publishing dates in countries other than the U.S. and Canada, but I never know when the books are going to appear. Because of this, I'm trying to put together links to my publishers in every country, as well as interesting and positive romance web sites in those countries. I am not sure, however, that the information I have listed here is accurate or complete, so I'm asking for your help. Would you please check the listing for your country, and e-mail me if I've made a mistake or if you have additional romance sites I should add?
Thank you, my friends, for your help, but most of all, thank you for taking my books to your hearts.

---
Please note that not all of Susan's books are available in each of the following languages, and the covers displayed are only a small representative selection of international editions available. Website links to the publishers and/or bookstores carrying Susan's foreign language editions are provided if available.
Many of my international readers have recommended the online bookseller Book Depository which carries Susan Elizabeth Phillips books and offers free delivery to most countries.
Bulgarian
Publisher: Ibis
Bookstore: book.store.bg
---
Chinese
Publishers: (Taiwan) Treetype
Lin Pai
Taiwan Bookstore: love doghouse
---
Croatian
Publisher: Mozaik Knjiga
Bookstores: superknjizara
---
Czech
Publisher: Euromedia Group, k.s.
Bookstore: Databazeknih.cz
---
Dutch
Publishers: The House of Books
Bookstore: www.bol.com
---
English
Publishers: (United Kingdom) Piakus Books
(US/Canada) HarperCollins/Avon/Pocket Books: See All Titles Page
(Australia) Bookstores: Intrigue Romance
Booktopia
Angus Robertson
---
Estonian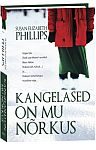 Pubisher: https://ersen.ee/writer/elizabeth-phillips-susan/
---
French
---
German
Susan Elizabeth Phillips German website
Publishers: Verlagsgruppe Random House Gmb
Bookstores: Lovely Books
Amazon.de
---
Hungarian
Publishers:
Victoria Kiado
---
Indonesian
Publisher: GagasMedia Publishers
---
Italian
Bookstore: Amazon.it
Biblioteca Romanitica blog 1
Biblioteca Romanitica blog 2
---
Japanese
Publishers: Harlequin Japan,
Futami Shobo
Hara Shobo

---
Korean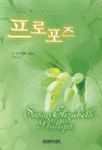 Publishers: Hyundae Munwha
Bookstores: Han Books
Daum
Yes 24
---
Latvian
Publisher: Kontinents
---
Lithuanian
Publisher: Svajoniu Knygos
---
Macedonian
Publisher: Sakam Knigi
---
Polish
Publisher: Amber
Bookstore: Wydawnictwo Amber
---
Portuguese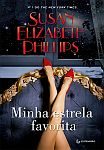 Publishers: (Portugal) Novo Seculo for IT HAD TO BE YOU
(Brazil) Grupo Autentica
---
Romanian
Publisher: Grup Media Litera Publishers
---
Russian